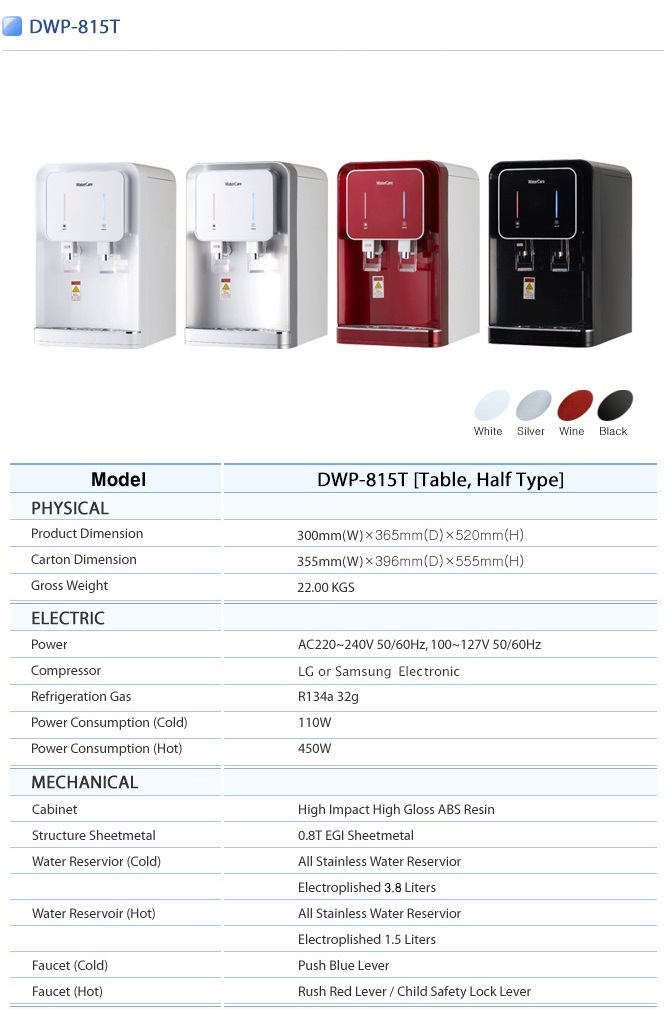 Countertop filtered water dispenser. Ideal for residence and office use.


your water. CLEAN!


Τhe key to health and well-being!
no more carrying heavy water bottles
more tasty water
free of particles
chlorine and odors free
microbes and bacteria free
FILTRATION STAGES:
1.SEDIMENT-FILTER

The sediment filter maximizes the effect of purification from the initial stage by eliminating impurities such us rust, soil and sand. This helps to extend the life of the pre – carbon filter.
2.PRE CARBON FILTER
The pre – carbon filter removes chlorine, THMs and organic chemical contaminants through an absorption process. This helps filter function properly. This filter also helps to extend the life of the membrane filter.
3. REAL UF MEMBRANE
This Real UF membrane filter is designed for highly effective filtration of water for waterborne micro organisms, harmful organic chemicals and 99% of Norovirus removed.
4.POST CARBON FILTER
The post carbon filter removes dissolved gases, chlorine, colours and unpleasant odors to ensure better tasting water

DWP-815T COUNTER TOP WATER DISPENSER
Product Code: DWP815T
Availability: In Stock