Aquabon - the ION active anode system
Protects all domestic installations and appliances.
Works effectively against scale and rust.
Scale is simply neutralized. Important minerals are left in the drinking water.
Scale can no longer adhere to pipes or any metal surfaces.
Rust and corrosion are reduced effectively. Water strays hard as scale is simply neutralized.
Aquabion will protect your home and save you money - environmentally friendly.
Improves the through-flow of water, support the heat transferal characteristics in older pipelines and on heating elements
Progressive corrosion is reduced through inhibition of metals and reduction of free oxygen
5 years guarantee
AQUABION BENEFITS
PROBLEM FREE WATER
The Aquabion takes away all the negatives of hard water
but still provides you with the positives such as naturally
occuring minerals and no added salt.
HEALTHY HAIR
The Aquabion does not interfere with the chemicals
in your shampoo and conditioner, leaving you with
softer and healthier hair.
SAFE FOR BABIES
The Aquabion does not add salt to the water witch
means even the little ones can drink and bathe in the water.
APPLIANCES LAST LONGER
Due to the non-adhering lime, your appliances
will not scale which means no breakdowns and no replacements.
EASIER CLEANING
The Aquabion creates a non-adhering lime witch means
it simply wipes away with very little effort and scrubbing required.
SUITABLE FOR ALL SKIN
The Aquabion is safe for all skin types including those
that may suffer with eczema. It is safe for the skin of
everyone in the family.
NO SALT NEEDED
Unlike salt based water softeners, the Aquabion
does not require salt to be added or ongoing maintenance.
SAVES YOU MONEY
From using less energy, using less cleaning and toiletry
products to your appliances lasting longer - it offers a
whole load of overall cost savings.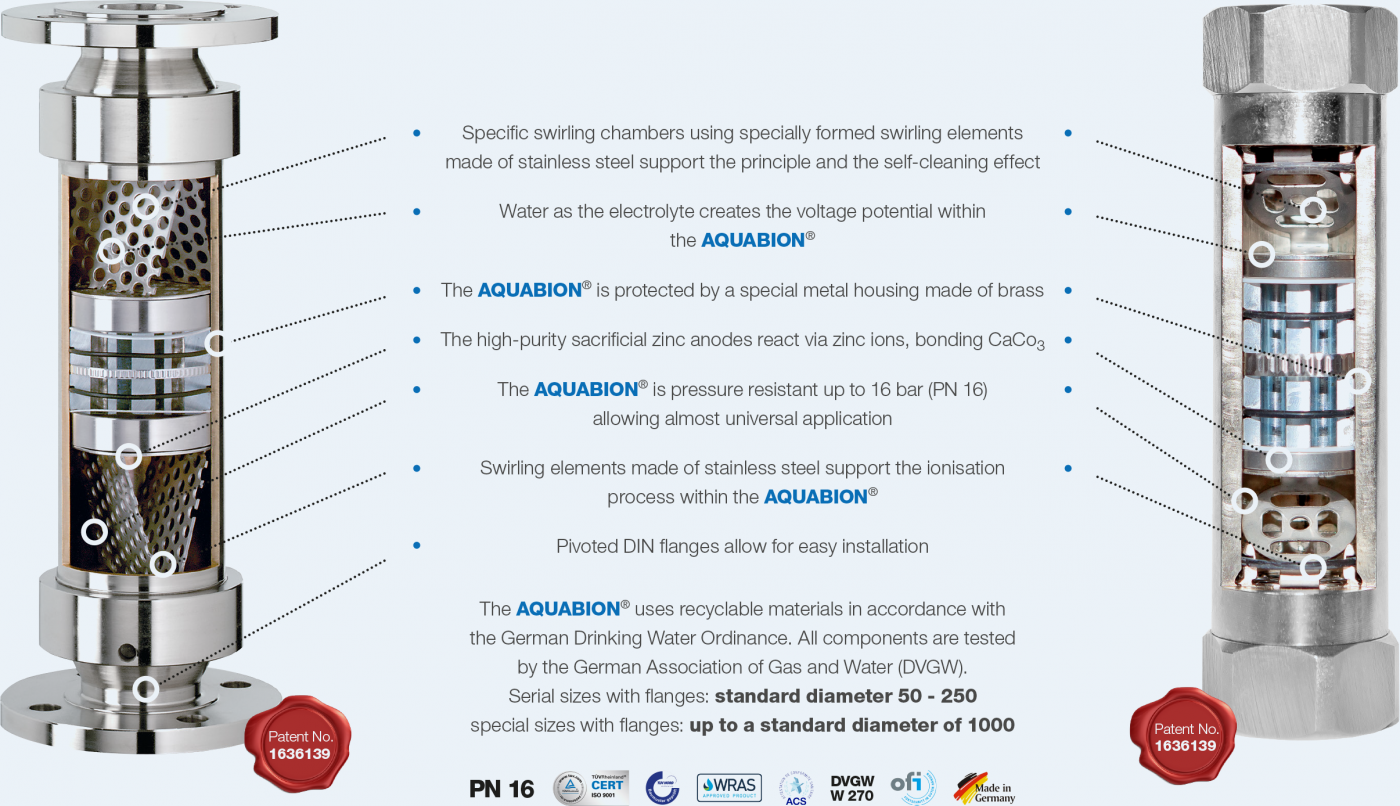 AQUABION - ABS20
Brand: PURITEC
Product Code: AQUABION-ABS20
Availability: In Stock
Tags: filter, aquabion, clean, water, environmental, professional, protective